FILM LIBRARY
Victoria Heritage Observatory
TAKING RECONCILI-ACTION SERIES
Urban Conservation and Urban Design in Victoria BC
Climate Change Panel Discussion:
Guarding and Girding For An Approaching Future
Climate Change Panel Discussion:
Architects' Initiatives on Climate Change
Housing and Homelessness Panel Discussion Part I: The Big Picture
Housing and Homelessness Panel Discussion Part II What can architects do?
TravelTalks – Victoria and Vancouver
James FitzPatrick, Producer and Narrator, 1936.
Marking the 170th anniversary of the Douglas Treaties
A speech before the B.C. legislature by M.L.A. Adam Olsen, 2022.
The Fort Victoria "Douglas Treaties"  (RBCM)
Royal British Columbia Museum
James Douglas and the Colony of British Columbia (RBCM)
Royal British Columbia Museum
The Historic Bank of Montreal Building
Victoria, B.C., Ken Johnson, 2022.
Victoria, the Sunshine City
Canadian Government Motion Picture Bureau, 1936.
Secret Victoria: Rush to Freedom
TELUS Storyhive, 2019.
War Memories across Canada Documentary
Royal Roads University, War Heritage Research Initiative (13-part series), 2019.
Remembering HMCS Athabaskan (RRU)
Royal Roads University, 2020.
Gold Mountain: The True Story of the BC Gold Rush
TELUS Storyhive, 2019.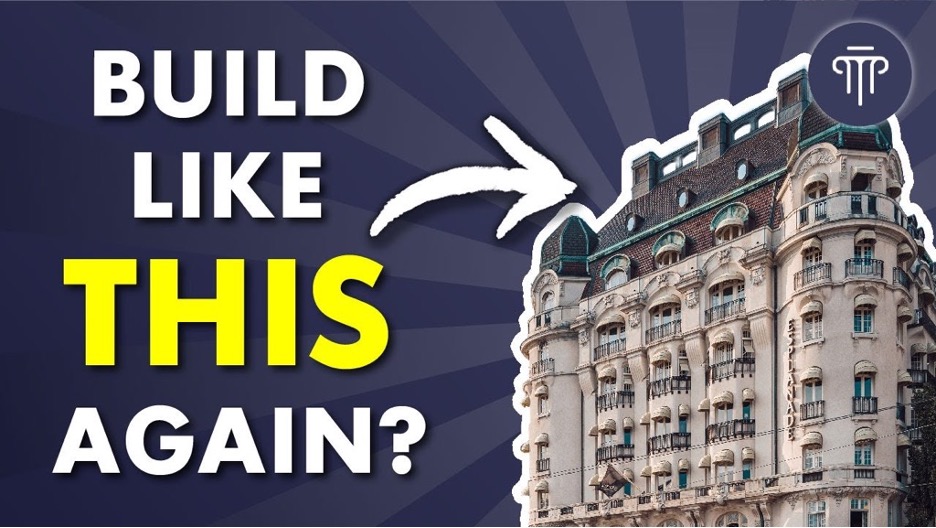 Why We Should Revive Traditional Architecture & Urbanism
The Aesthetic City, 2023.
Additional Titles
From Harling Point
Tells the story of a Chinese cemetery in BC that became a National Heritage site.
https://www.nfb.ca/film/from_harling_point/
In the Shadow of Gold Mountain
(English and Mandarin Subtitles)
Karen Cho, a fifth-generation Canadian of mixed heritage, discovered that half her family wasn't welcome in the country they called home.
https://www.nfb.ca/film/in-the-shadow-of-gold-mountain-ma/
Unwanted Soldiers
Tells the personal story of filmmaker Jari Osborne's father, a Chinese-Canadian veteran.
https://www.nfb.ca/film/unwanted_soldiers/
Klee Wyck
This 1946 short documentary from the Canadian Artists series presents the art of Emily Carr, the Canadian painter who found exciting subject matter on British Columbia's Pacific Coast, with its giant trees and its Indigenous villages, totems and carvings.
https://www.nfb.ca/film/klee_wyck/
Ripple Rock
This film shows a complicated three-year engineering project leading to the destruction of Ripple Rock, a deathtrap in the shipping lane between Vancouver Island and the mainland. Also shown are tunnelling beneath the ocean floor of Seymour Narrows, the placing of the explosives and a close-up view of the successful explosion in 1958.
https://www.nfb.ca/film/ripple_rock/
Intangible Heritage:
Behind the Masks
A short documentary takes a fascinating look at the meaning behind some Indigenous masks from the North Pacific coast. Our guide is professor Claude Levi-Strauss of Paris, a world-renowned anthropologist and authority on the structural analysis of myth. He explains the significant features of 3 masks, and the stories behind them, while also visiting an Indigenous carver on Vancouver Island.
https://www.nfb.ca/film/behind-the-masks/
The Story of the Coast Salish Knitters 
For almost a century, the Coast Salish knitters of southern Vancouver Island have produced Cowichan sweaters from handspun wool. These distinctive sweaters are known and loved around the world, but the Indigenous women who make them remain largely invisible.
https://www.nfb.ca/film/story_of_the_coast_salish_knitters/